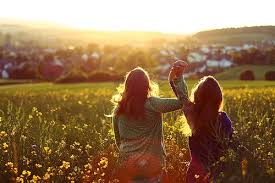 Things remain busy at Roots Surrogacy. We have two incredibly brave and excited surrogates transferring single embryos this week for two very grateful couples.
Our first surrogate was referred to us through a friend who had used our agency for her own journey. Our surrogate was looking for a local couple so that her family and the intended parent's growing family could have a close relationship. It turns out they lived less than 5 miles a part and have been fostering a friendship since the first day we introduced them. The parents are excited to have something positive happening as she was diagnosed with breast cancer and was unable to produce viable eggs to create embryos. Using an egg donor, they created embryos and are looking forward to a transfer this week.
Our second surrogate was so excited she could hardly get her keyboard to fill out the application fast enough. With 4 children of her own, our surrogate loved the idea of helping a family in need and couldn't wait to get the process started. After reading the profile of the couple, before ever meeting them, her and her husband agreed, they were "the ones". The parents have had a very challenging year as the husband has been diagnosed with a rare cancer and the wife was told she would be unable to carry a baby. The couple took the news in stride and chose to start their family with the help of a surrogate. This week is a big week and everyone remains positive and optimistic.
Surrogacy is rarely the first choice for heterosexual couples but remains the best option for lots of parents in the modern world. Roots Surrogacy remains forever grateful to both surrogates and parents for allowing us to guide their journey and to be a part of this amazing process.